Even when you can't see them they're there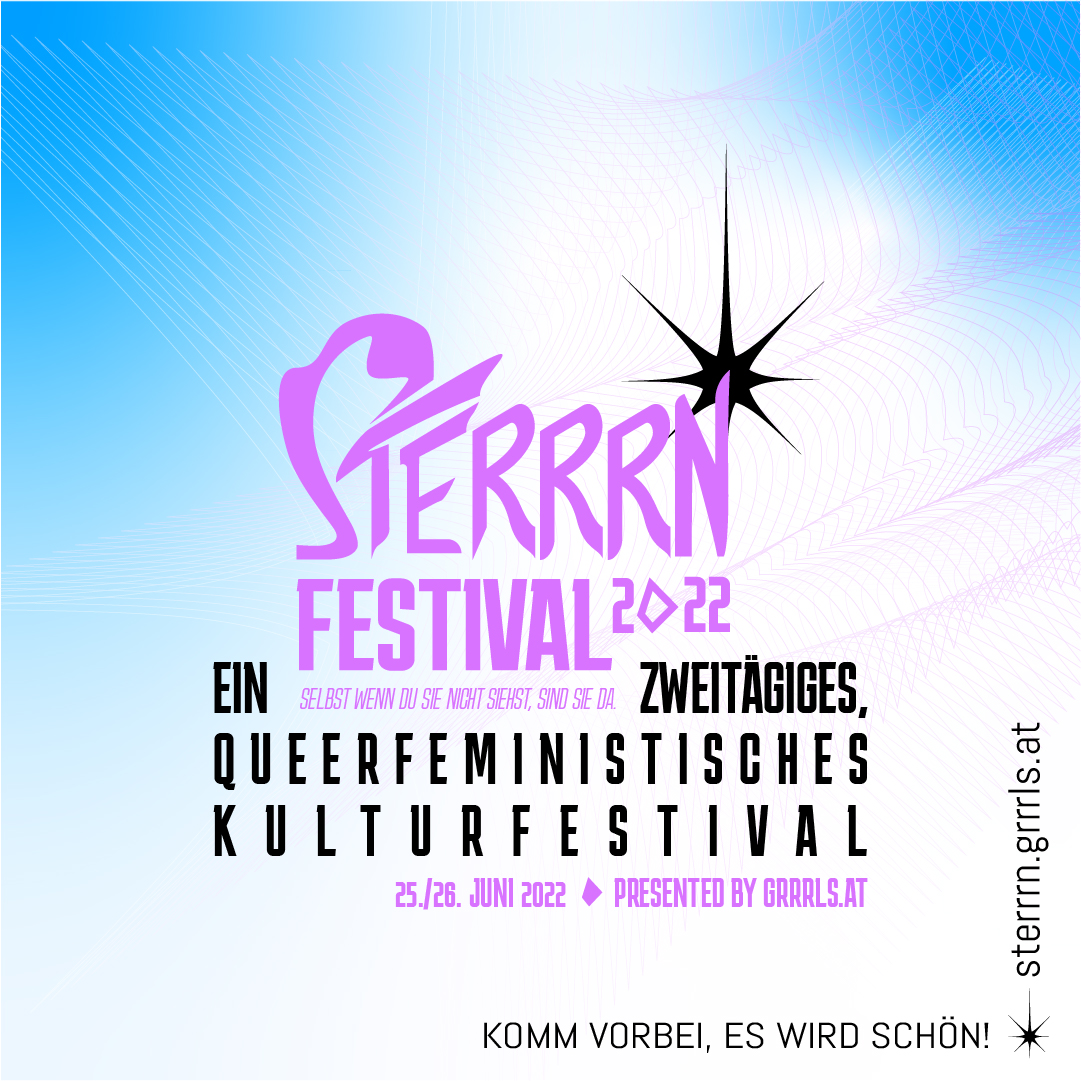 Image: Hanna Gerhardt
As a super deluxe version of our Grrrls Night Out event series we could start our very own festival in 2022. Funded by a special grant from BMKÖS for open air events we started out with a 2 day queerfeminist culture festival at the Austrian Sculpturepark in Premstätten, south of Graz.

The event is organized as a multidisciplinary festival with various performance areas within the festival area, and was succesfully repeated as a 1.5 day festival in 2023. We are working hard on the annual continuation of our succesful format - stay tuned!

More information about all things STERRRN can be found on our extra website and in our Frrrisch blog.
The festival movie for STERRRN 2022 by Anouk Schober and Alina Kozlova can be viewed here: STERRRN festival Film
The photo galleries for STERRRN festival 2022: Day 1 - Day 2
The photo galleries for STERRRN fest 2023: Day 2