Support Us
You'd like to support our work? No matter whether you only have a couple of minutes or Euros or want to make a committed contribution to our program, there are many ways to become a constructive part of our universe:
Become a member
For a single donation of 10€ you will be registered as a member of our cultural association (Kulturverein). You get a membership card that will get you discounts at our events. The available perks will be communicated for each event.
You will also be invited to our general assemblies.
You can apply for membership at all of our events or online at any time.
Volunteer at Events.
Every event comes with the need for helping hands for entrance shifts, stage, transport, awareness team, backstage, bar service and many task areas more. You'd like to help out at a concert, a festival or an artistic workshop? Contact us anytime and we'll add you to our Helping Hands team pool. You can also volunteer for a specific event. You will get the membership to Grrrls KV and provisions for free at the event that you're working at.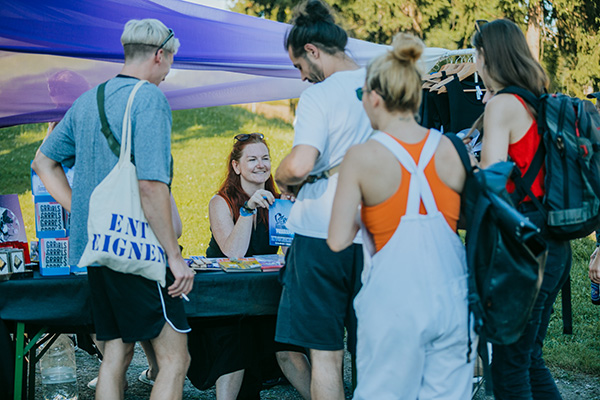 Treat us to a coffee*
Our executive meetings last 6 hours on average. We don't chat or idle, but work on our projects in a constructive and driven manner. Still, when passion alone doesn't do the trick, we do need beverages. You can now fuel our next big idea - just treat us to a coffee* on Ko-Fi. Many thanks!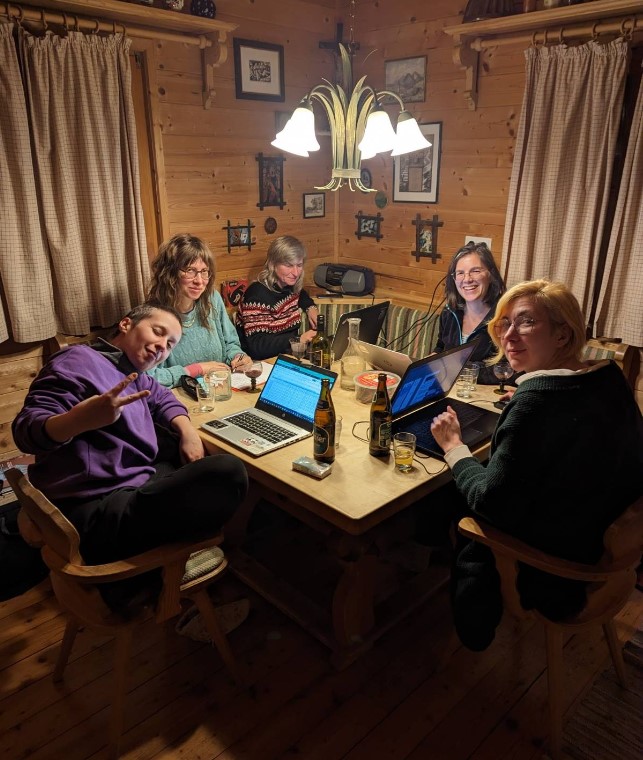 Donate - and get goodies!
We are a culture club, and next to public funding we depend on sponsoring in order to pay our artists and team according to Fair Pay Guidelines of IG Kultur. We thank you for your donations at events, or online - please enjoy a goodie of limited edition as a thank you!
Visit & Share
What's an event without people? Of course we host events for an audience. So come by - entrance is free! Tell others of nice projects of ours that you love. Give us hearts on Instagram and share our events on Facebook!
And, above all: Come on over. Make our good vibes even better.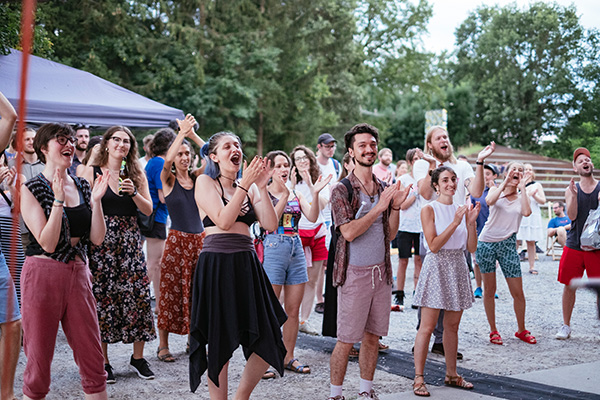 Contribute & Create
You've got ideas that could go a long way with the support of a culture club? You're passionate about a project that you want to see realised? You want to to be part of the DJ Crew, to learn, to perform? You need a stage for your art and could use our help? Maybe you want to contribute graphic design, or build an installation for an event?
You don't have to wait for the next Open Call - just get in touch with us! Any input, innovation, motivation helps us to work, grow, and thrive, and we are happy to give it back.
No matter which way you choose - we are looking forward to meeting you!